RECENT WORK
⚠️️ ︎ 🚀️ ︎︎︎
---
THE WEEKND ACEPHALOUS COLLECTION
Genesis NFT Drop on NiftyGateway
︎2 April 2021 ︎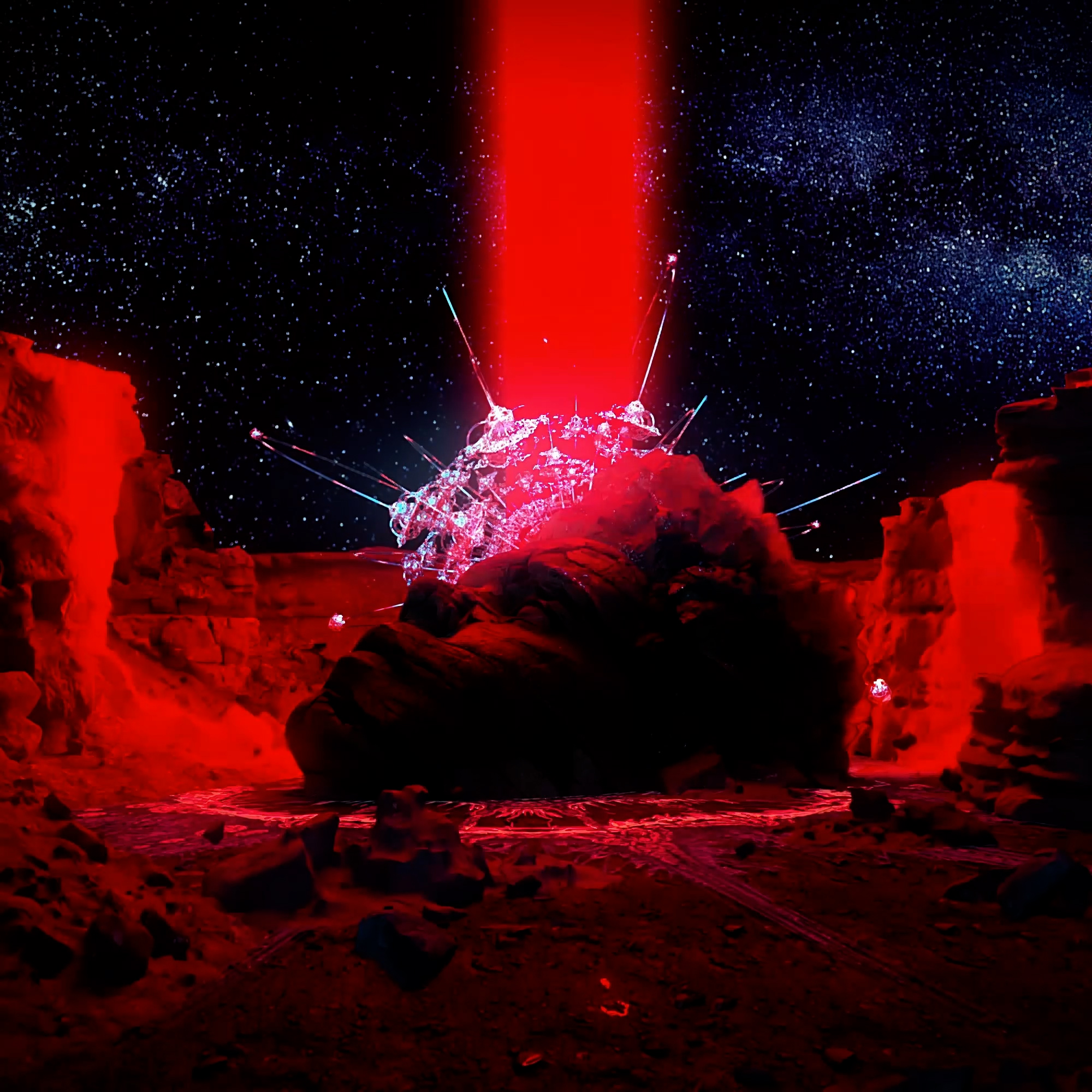 Acephalous is a collection of 8 works from Abel "The Weeknd" Tesfaye and LA-based design team Strangeloop Studios. The Weeknd and Strangeloop Studios have collaborated on concert visuals and audio-visual works since 2015, establishing an aesthetic thread that has remained consistent throughout the stylistic permutations of each album cycle and tour design.

Through a shared love of the dialogue between neo-futurism and dystopian narratives, and seeing natural forms represented in digital space, The Weeknd and Strangeloop Studios developed a common language of myth and culture in popular art. The pieces in Acephalous explore those key sentiments: a "source" sculpt of The Weeknd, rendered in a vacant void, and discovered in various "artifacts" and "remnants" left behind by the passage of time. The value of the art is preserved not only in the "actual" material or image, but also in the meaning and memory signified by the image.

︎︎︎︎︎

---
BRAINFEEDER FILMS COLLECTION VOL. 1
World's First NFT Cinema Auction
︎26 March 2021 ︎


For the first time in history, a collection of NFTs representing an anthology of short films is being auctioned. The Brainfeeder Film Collection is the first film that curates the minds of today's most surreal filmmakers, mixing generes of sci-fi, horror and the absurd to create a mind bending experience that will not be forgotten.

Featured filmmakers: Spike Jonze, Flying Lotus, Eddie Alcazar, Strangeloop, Jimmy Screamerclauz, Krotchy & Floontz, Robert Morgan, David Firth, and E. Elias Merhige.

Strangeloop Studios is proud to present two separate films included in the collection: Strangeloop's Children of the Void, and E. Elias Merhige's Polia & Blastema.

︎︎︎︎︎

---
XEN : GENESIS
NFT Drop on Foundation
︎26 March 2021 ︎


On Friday March 26, Spirit Bomb released its Genesis NFT on the artist platform Foundation. Proceeds of this auction (sold for highest bid of 2.20 ETH) will be donated to the Asian American Feminist Collective, Open Earth Foundation, and Offsetra, a carbon offset company.

︎︎︎︎︎

---